Building to Defeat Cancer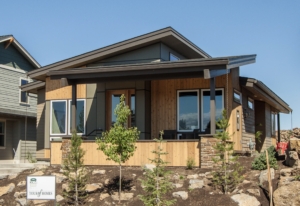 Giving back to the communities in which we do business is part of what makes us tick here at Seven Bridge.
A cause particularly close to David's heart is one that touches just about everyone these days — cancer.
As a custom home builder, David has enjoyed being involved in many charitable building projects over the years. Our 2014 COBA Tour of Homes entry was a long-time dream and personal goal for David. The Net Hope Project was set up to support individuals and families who are fighting cancer in our community.
Net Hope Project
In 2014, Seven Bridge partnered with Zero Energy Project and The Garner Group to create the Net Hope — a custom-built home in which many of the materials and labor were donated. Net proceeds from the sale of the house – totaling nearly $75,000 — went to the St. Charles Foundation in Bend to support cancer care and survivorship.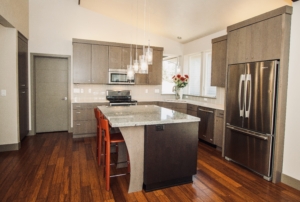 Additionally, the Net Hope Project received one of the highest ratings for energy efficiency in the state of Oregon, and was honored with the 2014 COBA Green Building Award.
The Net Hope home combined the talents and generosity of numerous subcontractors, partners and suppliers in Bend and Central Oregon, all of whom gave selflessly of their expertise, time and materials to craft an exquisite home that exceeded industry standards.
Not only did we raise money to benefit the St. Charles Foundation, but we achieved Net Zero certification